Matt Pierson Artworks | Painting Update | The Not-So-Failed Abstract Paintings | 11/18/19
Nov 18, 2019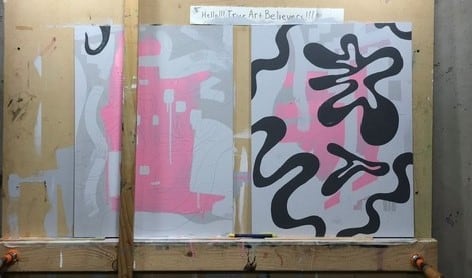 Hello True Art Believers!!!
I am back in action. Painting up a storm, well, not a literal storm but you get the point. Ever since the opening of my show, BYOB: Bring Your Own Burgers I have been keeping a low profile. To be honest, I just sat on the couch and did nothing for the first week after the opening. I slept in, ate a ton of food and just relaxed.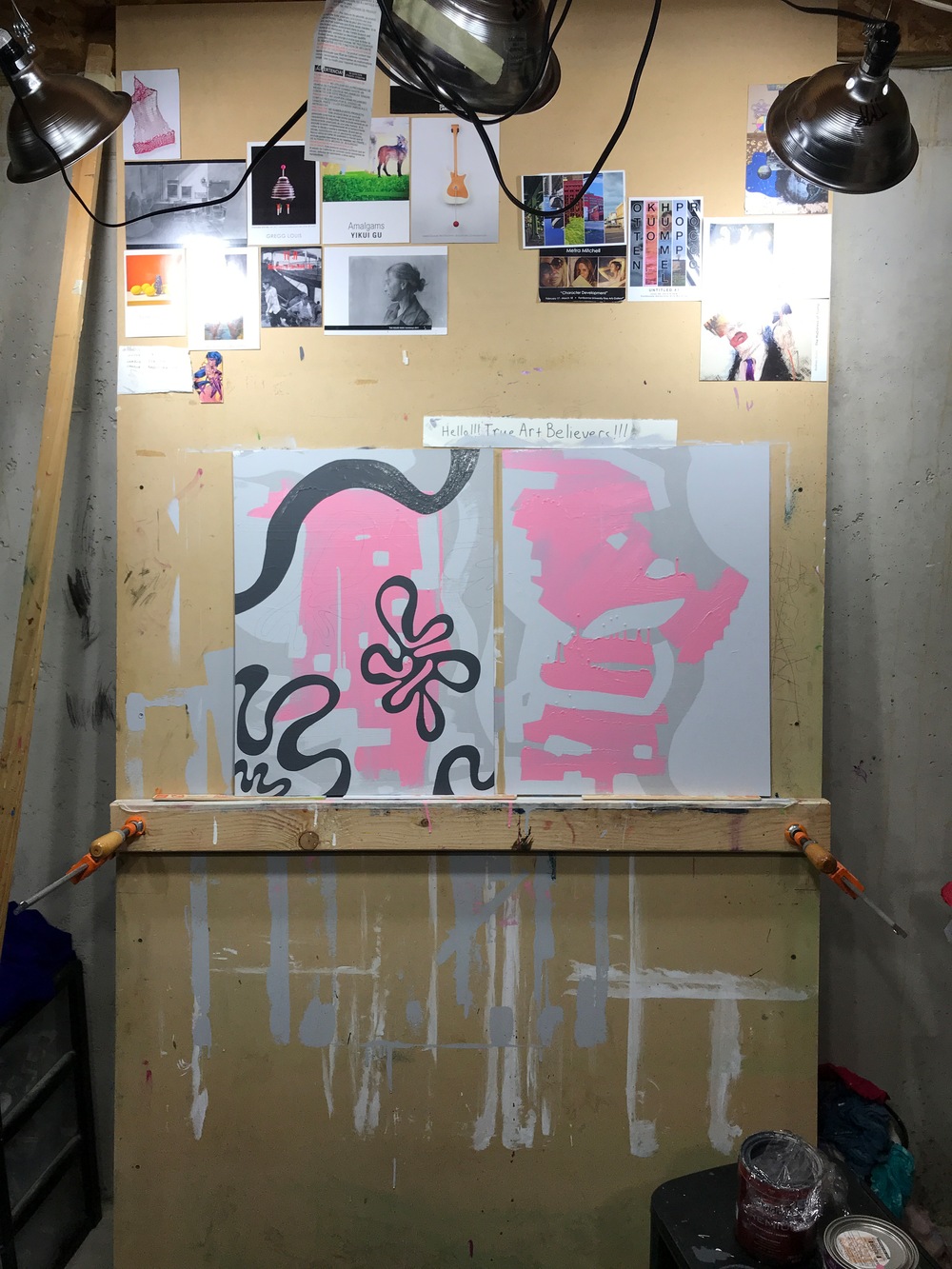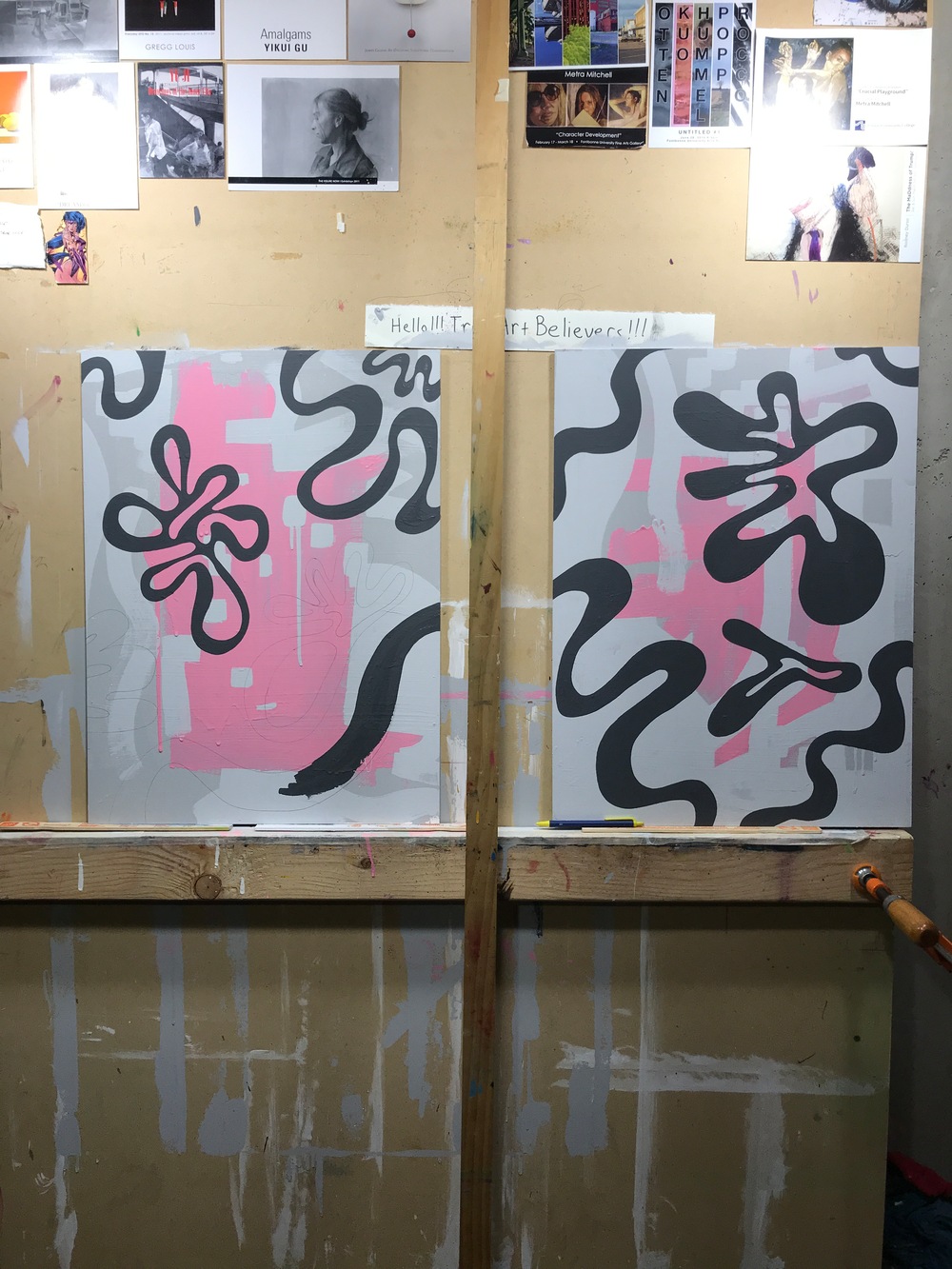 I did not stay like that for too long though, I slowly crept my way back down into the studio and started to reintegrate my daily habit of painting. It didn't happen overnight. I had a ton of cleaning up to do. So for the first few days of being down in my studio, I just spent moving things from point A to point B. Once that was all sorted, it was game on. Since then I have pulled a complete 180 and decided to just play around with abstract painting. Going from oil painting to using acrylics, messing around with shapes, forms, and just having fun.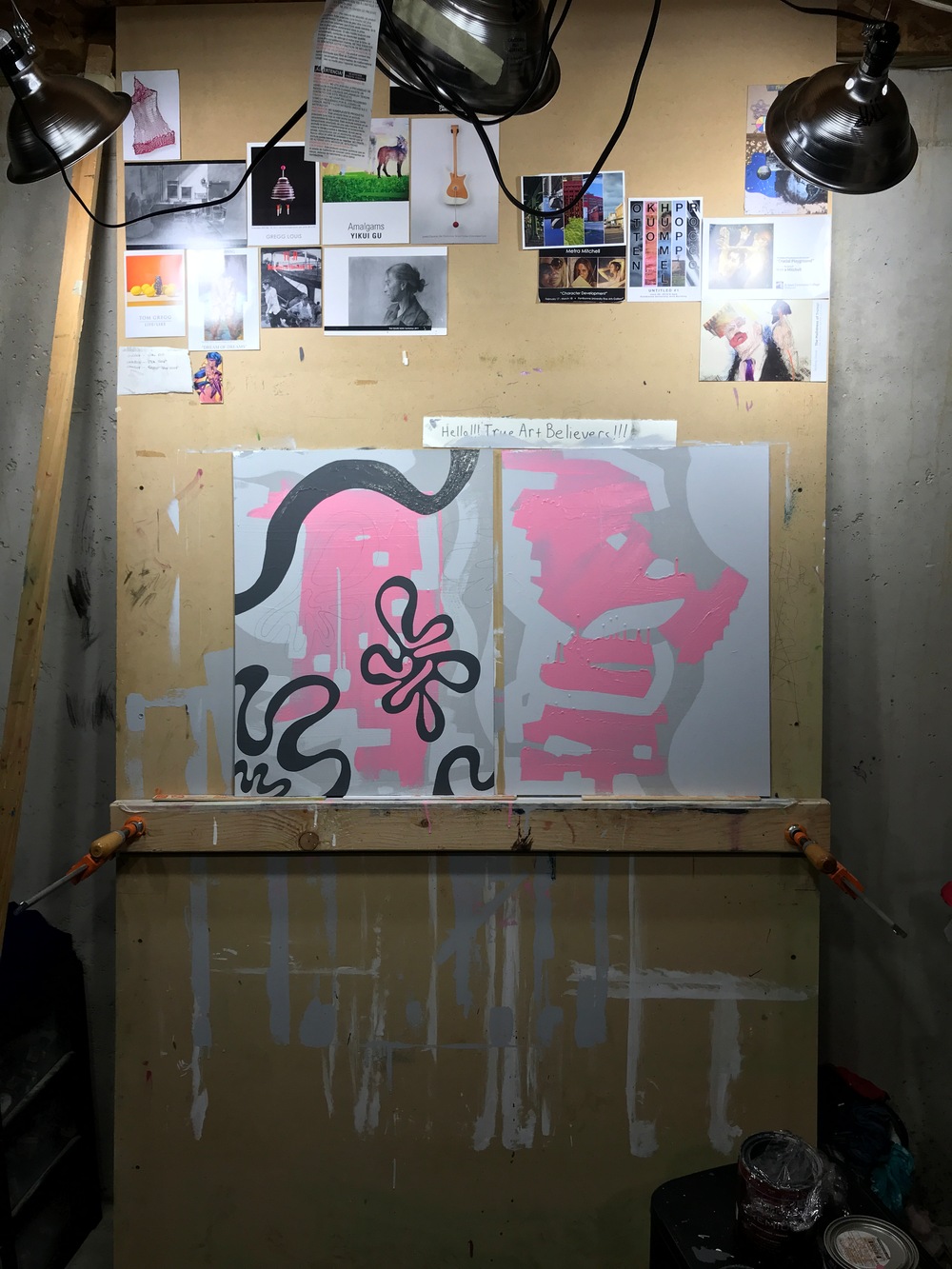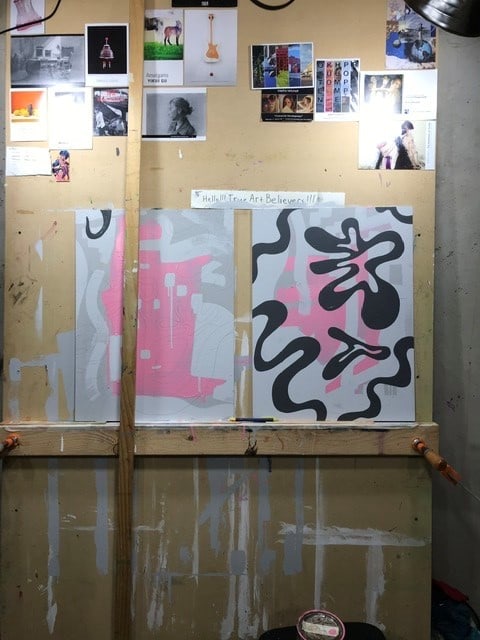 While working for my show, I struggled because I was burdened with only being able to spend my time on the prescribed series of work that I had agreed to do. To some extent, I was torturing myself. I was limited by the fact that the time I had available could only be devoted to my bodybuilding and food series. I wanted to do other things, but I had no available time to do so.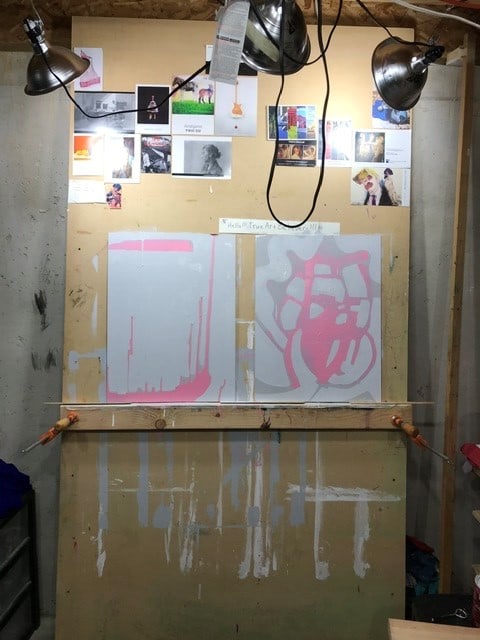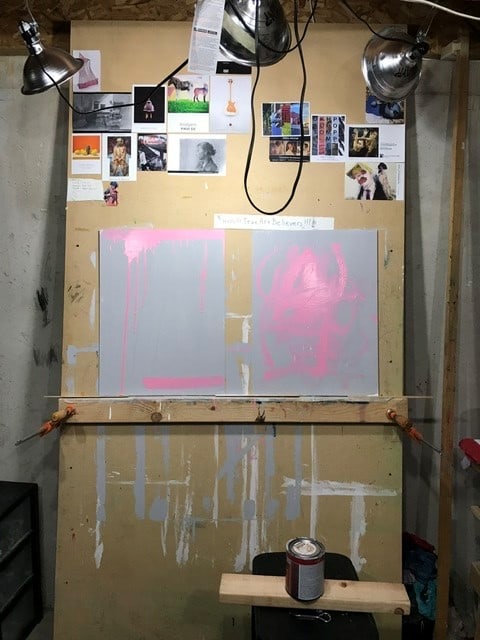 It is nice that the show is hanging up and now I can just play in the studio. I say play because I have no deadlines and no prescribed standard you must abide by. I like to do detailed work and also like to do very simplistic work. I enjoy doing both, but I don't enjoy doing them for extended periods. Then it feels like a job, and I already have three of those, so I'd rather not have a fourth.
Now that I am back in the studio check out some of these progression photos of my new paintings I have been working on.