Jo Jo Boogie Woogie Bugle Beagle
Aug 11, 2020
Hello True Art Believers!!!
I am finally finished with this dog portrait. I can not be more happy with the final outcome. Of course as an artist, I am my own worst critic and there is certainly room for improvement but all in all I am very happy with how the drawing ended up.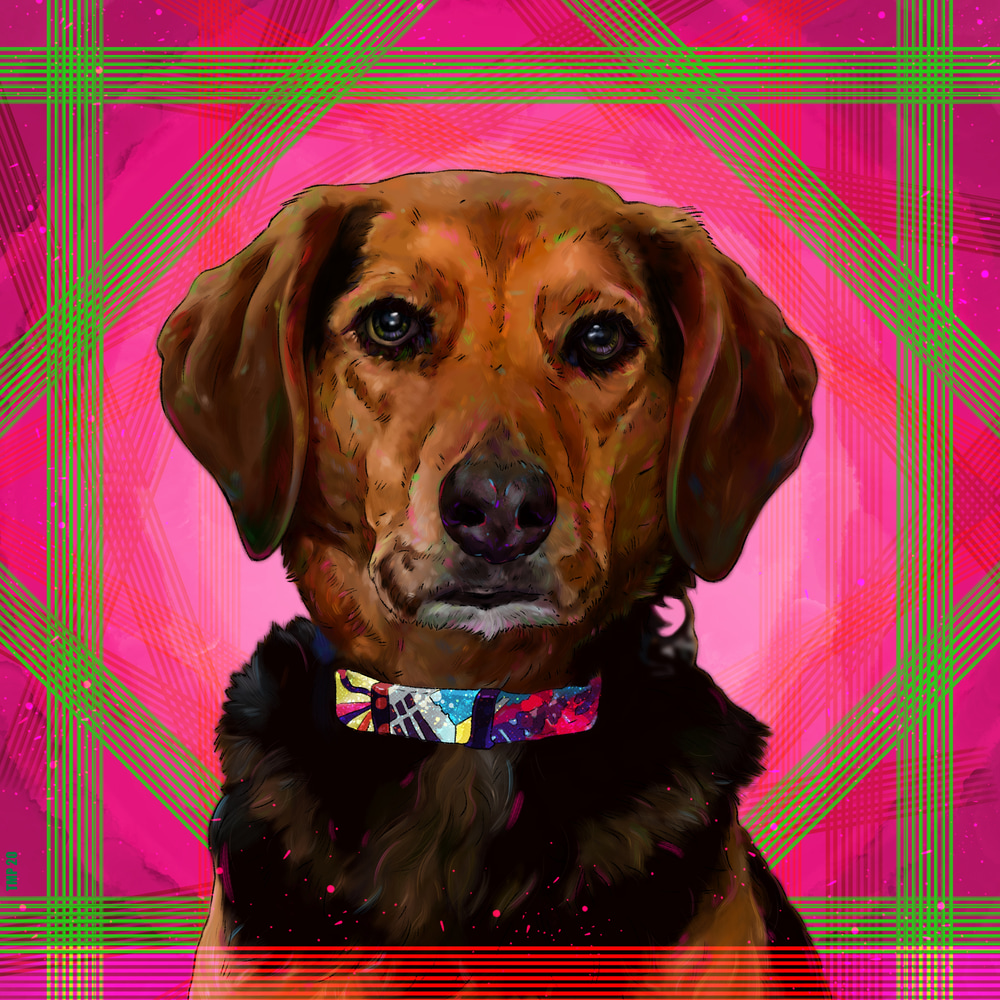 I even live-streamed me working on the piece for a good hour or so. Although, I actually had to scrap most the background during the live-stream. The idea just wasn't forming the way that I was imagining it. One of the problems I had was working with a partial idea of what I wanted the background to look like. Another one being I began to hold the drawing too precious, and because of that I wasn't willing to make chances.
I eventually scrapped my initial design for the background and took the opportunity to experiment with the "symmetry" feature on Sketchbook Pro. I am content with the results. Of course I could always make changes
but for now I have to start a new commission piece.
Anyways, I hope you have a wonderful day.
Cheers,
Matt