Artist Interview Series: Katherine Blackwell Live streams this Thursday, Sept. 3rd at 7:45pm
Aug 31, 2020

Hello True Art Believers!!!
In this week's Artist Interview Series I will be having a conversation with Katherine Blackwell. This will be the fifth interview of what I hope to become a weekly occurrence. I am super pumped and excited to get to know more about Katherine's work, her life, and I am curious to find out more about her home being used as an continuous installation piece.
---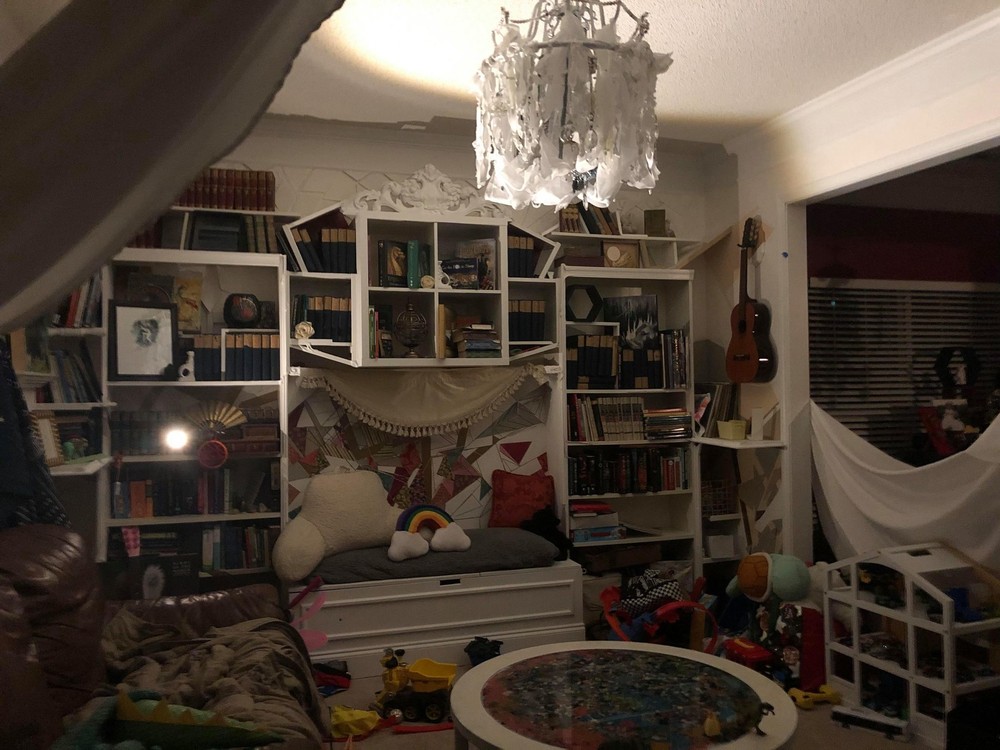 ---
Join me and Katherine on my live-stream broadcast this Thursday, Sept. 3rd at 7:45pm CST links below
---
Katie Blackwell is an artist, ICU nurse, and mom of two creative torpedos. Painting has been in and out of her life in direct correlation with her sanity. The beginnings art collection Of surrealist figures dominated her early art career.
Her goal was to go back to those twisted corded figures after finishing her nursing degree.
Fast forward a lifetime: mental health led her back to full time art. Long story short, being an artist is more than the material you use or the products you make. It is a thought process, way to sense and understand the landscape around you. Being an artist is not something that comes or goes. It is a temperament, not something to be put aside by simply Turing off the tap any more than one can decide to stop their blood.
Her art is now focused on observations of self within portrait work. Offering custom pet portraits, surrealist/abstract portraits and original art Now through a new company Name; Shadow Work Portraits. Appropriately named as the method to bringing light into every corner of our being to more clearly represent that which is us and let that tap flow.

Current Website www.phinxart.com
New Website www.shadowworkportraits.com
Facebook: @shadowworkportraits
Instagram @katie.ghant
---
Hope to see you there!
Cheers,
Matt